An internist (a doctor specializing in internal medicine) may assess the function of all organs, and is often the fastest in diagnosing any emergent or life-threatening diseases. The internist has extensive knowledge of human physiology, and may address all health concerns in the fields of cardiology, gastroenterology, pulmonology and endocrinology.
Our doctors are particularly experienced in explaining the complexities of your medical management in a simple, but comprehensive manner. We will provide practical tips, inform about the prognosis, and discuss all possible therapies, ensuring that you receive the best support and understand everything completely.
Internal medicine deals with exclusively adult patients.
Serving your Health Needs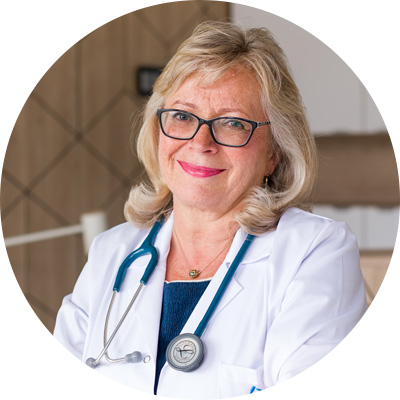 Prof. dr hab. med. Jadwiga Nessler
Cardiologist, Internal Medicine Specialist
| | |
| --- | --- |
| Specialist consultation | 300 PLN |