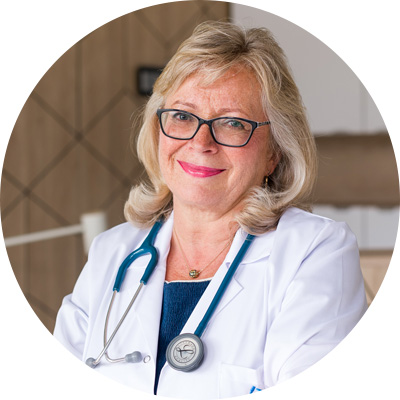 Prof. dr hab. med. Jadwiga Nessler
Cardiologist, Internal Medicine Specialist





After completing medicine at the Cracow Medical Academy (now Jagiellonian University Medical College), she obtained her doctoral degree in 1998, became a habilitated doctor in 2008, and associate professor in 2014. Since 2009, she has been the Head of the Clinic of Coronary Disease and Heart Failure at the Jagiellonian University Medical College in the John Paul II KSS. Ultimately, she became a professor ordinarius at the Jagiellonian University in 2017. She has personally overseen five successful doctorate completions, supervised numerous doctoral candidates, authored over 300 publications, around 350 conference reports, and acts as an editor of four monographs, while co-authoring in eight expert groups concerning heart failure (including one internationally).

For many years, Prof. Nessler has been the scientific director and lecturer for doctors specializing in cardiology through the Medical Center of Postgraduate Education at the Jagiellonian University. During this period, she has efficaciously guided over a dozen of doctors to complete their specialty in cardiology and internal medicine. Furthermore, she has received numerous prestigious awards for presentations at Polish and International cardiology congresses. Some of which include: the City of Krakow Group Award in the field of science and technology for the first hundred heart transplants in Krakow, the Silver Medal of the Jagiellonian University for many years of service (2009), the Award of the Minister of Health "For merits to health" (2012), the Badge "Honoris Gratia" (2016), the Silver Cross of Merit (2018) and occasional medals such as the Medal of the 100th Anniversary of the Krakow Specialist Hospital.

Finally, she is a member of many scientific societies, including the Polish Cardiac Society, European Society of Cardiology, Polish Transplantation Society, European Association of Echocardiography, European Association of Heart Failure and Heart Failure Society of America. In 2005 she was awarded the title: "European Cardiologist", and in 2009 – the title: "Fellow of the European Society of Cardiology".
Cardiology has been my passion since I my student days, where I was active in cardiology research student interest groups. Since I became a doctor, I have been working with invasive and non-invasive diagnostics (in particular echocardiography, electrocardiography) and treatment of diseases resulting from atherosclerosis and its complications, i.e., coronary disease and its various forms (stable angina, acute coronary syndromes). As a result, I have extensive experience recognized through a series of skill certificates of the Polish Echocardiographic Society. I especially concentrate on the diagnosis and treatment of heart failure. In this field, I am an internationally recognized expert. In 2017, I was appointed the representative of the Main Board of the Polish Society of Cardiology for Heart Failure. My many years of work as an outstanding expert contributed to the launch of the pilot program KONS – Coordinated Care for Patients with Heart Failure. For many years, I have also been working to improve patients' awareness of cardiovascular diseases, in particular heart failure, by preparing educational materials. I am the author of the Passport for patients with heart failure and the Scientific Director of the website of the Polish Cardiac Society www.slabeserce.pl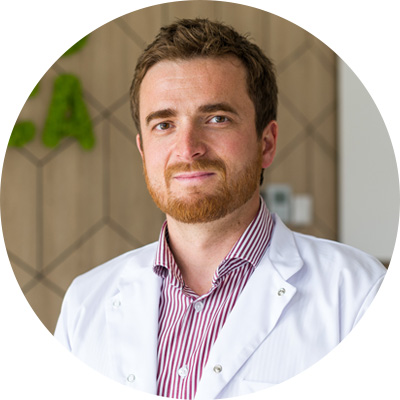 Dr. Michał Nessler, MD, PhD
Plastic Surgeon, Aesthetic Medicine Specialist






Dr. Michał Nessler graduated from the Faculty of Medicine of the Collegium Medicum at Jagiellonian University in 2007. Early on during his studies, he showed interest in plastic surgery and completed clinical internships in plastic surgery centers in the USA (Rochester, NY) and Australia (Perth, WA). After graduating, he started working at the Department of Plastic and Reconstructive Surgery at the University Children's Hospital in Krakow. During this time, he acquiring knowledge and skills in the field of plastic surgery, reconstructive surgery and the treatment of burns in children under the supervision of prof. dr hab. med. Jacek Puchała. From 2010 – 2011, he completed a one-year internship at the Clinical Hospital of the University of Western Australia in Perth, where he was trained in the field of plastic surgery and burn treatment in adults and children under the supervision of prof. Fiona Wood. After returning to Poland, he completed his doctoral studies at the Jagiellonian University Medical College, and in 2013 he obtained the title of doctor of medical sciences, after defending his thesis in the field of skin regeneration. His specialization training in plastic surgery was under the supervision of dr hab. n. med. Anna Chrapusta, after which, he obtained the title of specialist in 2018. Currently, Dr. Michał Nessler works at the Malopolska Burn and Plastics, Limb Replantation and Centre of Hyperbaric Therapy at the Ludwik Rydygier Hospital in Kraków as the Coordinator of the Plastic Surgery Department.

His special interests include facial surgery, aesthetic surgery (including minimally invasive procedures), breast surgery and hand surgery with microsurgery. In his work, Dr. Michał Nessler provides patient-centric care, and performs procedures using magnification (surgical magnifiers) for greater precision, preferring minimally-traumatic techniques to achieve the best possible effect and maximizing patient satisfaction. By harnessing his years of practical experience, he aims to minimize scarring, and achieve a naturally-appearing end result. To ensure the success of all the procedures, only the most advanced surgical techniques and proven products and brands are used. Dr. Nessler has been active at the NessMedica Medical Center since 2018.
Plastic surgery has been my passion since my medical studies. From the early stages in my training, I had recognized that within surgery, this discipline was the most exciting part. My interests were further instilled by professor Jacek Puchała at the University Children's Hospital in Krakow, with whom I worked since graduating from medical studies. Thanks to my persistent work and determination, I had the opportunity to do internships at university hospitals in the USA and Australia, where I decided that plastic surgery would become my specialty. Since then, I have been constantly expanding my knowledge and improving my skills in the field of plastic, reconstructive and aesthetic surgery, as well as in the treatment of burns. In my work, I am guided by the best interests of the patient and the pursuit of the best aesthetic effect. I am currently working at the Malopolska Burn & Plastics Centre at the Ludwik Rydygier Hospital in Kraków as the Coordinator of the Plastic Surgery Department. I am constantly engaging in new research by publishing articles in prominent journals and participating in numerous courses, workshops and conventions both in Poland and abroad. The motto of my work is: "To preserve beauty throughout life."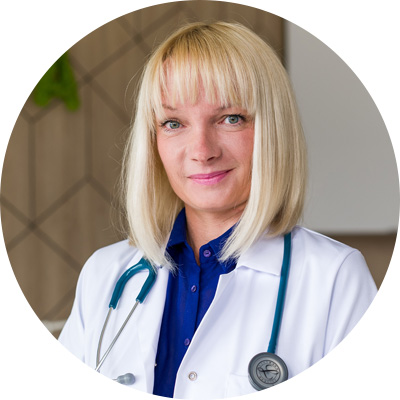 Dr. Katarzyna Nessler, MD, PhD
Family Medicine Specialist



Dr. Katarzyna Nessler has extensive professional, scientific and social experience. She is a graduate of the Faculty of Medicine at the Jagiellonian University Medical College. In 2017, she passed the National Specialization Examination in the field of family medicine, concurrently, receiving a distinction from the Regional Medical Chamber in Krakow for achieving a high result.

Currently, she is an assistant professor at the Department of Family Medicine at Jagiellonian University Medical College. She conducts classes with students at the Faculty of Medicine in Polish as well as for international students attending the Medical School in English at the University. She is a member of the Board of the College of Family Physicians in Poland. After joining the Vasco de Gama Movement in 2014, she started on the board of representatives for Poland, where she demonstrated her outstanding executive abilities. This organization is a branch of the World Organization of Family Physicians (WONCA) particularly involved in engaging young family doctors across Europe. Soon afterwards, she was elected the President in June 2019 in recognition of her contributions. Dr. Nessler is an active member of the European Academy of Teachers in General Practice/Family Medicine (EURACT).

She has always been working to broaden her knowledge and skillset through her participation in numerous clinical internships worldwide, including Australia, the Netherlands, Portugal, Spain, Brazil and Denmark. While training in Australia, she acquired full practice accreditation after transferring her medical diploma.

Dr. Nessler has been fervently active in academia, with an extensive history of managing many research assignments. Some of the most prominent studies and projects included doctors' knowledge of first aid for burns, vaccination against the human papillomavirus, the relationship between type 2 diabetes and lipid disorders, the validity of blood pressure measurements, as well as studies on the readiness of doctors to respond to the problem of domestic violence or perform cytological tests in primary care.

Dr. Nessler is a laureate of numerous awards and distinctions, including receipt of the prestigious "Doctus – Małopolska Scholarship Fund for PhD students", in which her scientific achievements and innovation of her doctoral dissertation were recognized. She is the author of over a dozen scientific publications, and has presented dozens of oral, poster and workshop presentations at national and international conferences. Finally, she is two-time recipient of "The best teacher of clinical sciences" award, as selected by students of the Medical School in English at the Jagiellonian University Medical College (2018 and 2019).
The family medicine specialization gives me the opportunity to build long-term relationships with patients and their families. I really like its interdisciplinary nature, and appreciate the possibility of applying clinical knowledge and competences in various medical fields to everyday practice.

Currently, I try to use the valuable experience which I gained abroad in my daily work with patients. My special interests include childcare, skin problems, lipid disorders and hypertension, as well as broadly understood prevention and health promotion. My hobby is and has always been sports–especially tennis and alpine skiing. It is my way to relax, and helps me manage my stress and restores a sense of balance to my life.

Motto: "Dripping water hollows out stone, not through force but through persistence".
Ovid