Our hands are the most biomechanically sophistically human organs. Thanks to their high precision of movements, we perform practically all activities using our hands. As a result, they are often injured, which may lead to permanent disabilities.
In the hand surgery clinic, our specialists advise patients on managing their hand injuries, especially involving tendons, vessels and nerves. Patients following severe trauma, such as amputation, burn or crush injuries, may be counselled on the possible surgical or conservative therapies. The list of potential procedures is quite extensive – it includes reconstructive procedures for nerves, vessels and tendons, plastic surgery of the interdigital spaces, relieving post-burn contractures, separation of digital hyperplasia and various procedures for removing additional fingers.
In addition, peripheral neuropathies such as carpal tunnel syndrome and other peripheral nerve compression syndromes of the upper limb are treated at this clinic.
Serving your Health Needs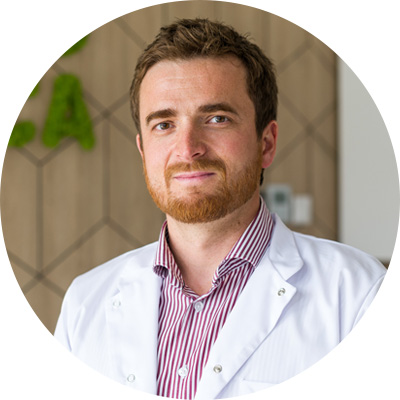 Dr. Michał Nessler, MD, PhD
Plastic Surgeon, Aesthetic Medicine Specialist
| | |
| --- | --- |
| Specialist consultation | 250 PLN |